Featured News
Elevance Health Foundation Commits $13 Million to Substance Use Disorder Programs
The Elevance Health Foundation announced a $13 million commitment in grants to promote equity in mental health, particularly for people with substance use disorders.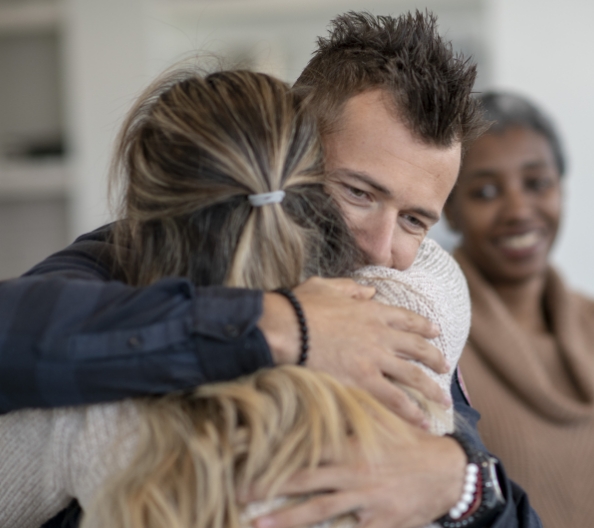 Grants will be awarded to programs that focus on one or more of the following goals: prevention of and early intervention in risk factors that lead to substance use disorders, improved access and quality of treatment to reduce morbidity and mortality from substance use disorders, and community support to promote lifelong recovery. These grants are part of a commitment that the Foundation has made to invest up to $30 million over the next three years to make significant progress in reducing substance use disorders and their health impacts.
For more than 20 years, the Elevance Health Foundation has supported nonprofits across the country that share its mission to improve lives and communities. With one in five Americans experiencing some type of mental health condition every year, the Foundation has made substance use disorder a key area of focus, along with maternal health, food as medicine, and disaster relief. These four pillars make up the Anthem Foundation's overall commitment to spend up to $90 million over the next three years to improve critical health and meet health-equity challenges in communities today.
"Today, 9.5 million adults in the U.S. report having both a substance use disorder and a mental illness, and substance use disorders alone affect over 20 million Americans ages 12 and over. These startling figures drive home our commitment to partnering with organizations that are delivering solutions on a local and national level," said Shantanu Agrawal, M.D., Chief Health Officer of Elevance Health "By acknowledging the physical, behavioral, and social drivers of health as they relate to substance use disorders, the Elevance Health Foundation—along with its recently awarded grantees—is positioned to provide meaningful solutions in achieving better health and advancing health equity."
Fifteen organizations will collectively receive $13 million over the next three years as the first round of substance use disorder grantees.
Substance Use Disorder Grantees
3Trect, Inc. dba My Recovery Day
24/7 Gateway LLC
Chris Atwood Foundation, Inc.
Duke University
Emergency Medicine Foundation
Faces and Voices of Recovery
Fletcher Group, Inc.
Mental Health America
Prevention Action Alliance
Shatterproof
Signature Health, Inc.
Star House Foundation
Young People in Recovery
Youth First, Inc.
YWCA Northeast Indiana, Inc.
Each grant program will focus on at least one of the following themes: youth prevention and early intervention; access to care (e.g., reducing stigma among providers serving socially vulnerable populations, emergency department enhanced education); and quality of treatment (e.g., supporting quality recovery housing). Collectively, these grants have the potential to reach 42 million Americans.