Featured News
Elevance Health Foundation Commits $22.8 Million to Food as Medicine Grants
With the goal of helping individuals achieve optimal health through good nutrition, these grants will support programs that treat food as medicine.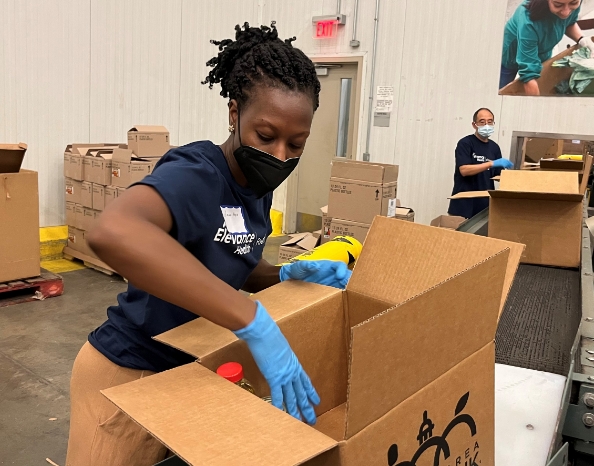 The Foundation is awarding grants to programs that focus on one or more of the following goals: preventing or managing chronic conditions through food interventions, improving access to and distributing food while providing long-term solutions for food insecurity, and providing nutrition and health education. These grants are part of up to $30 million that the foundation plans to invest over the next three years to encourage the use of food as medicine.
"Having consistent access to nutritious food is an essential part of maintaining one's health and improving overall outcomes. Between continued economic fallout from the pandemic, record-high food prices, and more, access to healthy and nutritious food is getting harder for Americans," said Shantanu Agrawal, M.D., chief health officer of Elevance Health. "We know that hunger, health, and well-being are all deeply connected. That's why the Elevance Health Foundation is focusing on programs that help prevent the onset of diet-related health conditions and demonstrate improved health outcomes. Our partners are committed to health equity and whole health and have a deep understanding of the health-related needs of the populations they serve."
The Foundation will award more than $14 million to the Feeding America network, the largest hunger-relief organization in the United States, to expand its current partnership, known as the Food as Medicine program, and help fund up to 30 member food banks that are working with healthcare partners.
In addition to Feeding America, 19 other organizations will receive a total of more than $8.7 million over the next three years for their food as medicine initiatives:
Food as Medicine Grantees
Centers of Wellness for Urban Woman, Inc.
Charitable Pharmacy of Central Ohio
Children's Hunger Alliance
CORE Community Organized Relief Effort
Diabetes Association of Atlanta, Inc.
Feeding America
Fit4Kids
Food & Friends, Inc.
ForKids, Inc.
Fresno Metropolitan Ministry
HealthLinc, Inc.
IAAAA Education Institute, Inc.
Meals on Wheels West
Midwest Food Bank NFP
Project Open Hand
Promoting Local Agricultural and Cultural Experiences, Inc.
Thai Community Development Center
Union Hospital, Inc.
Union Station Homeless Services
Virginia Foundation for Community College Education